Rainbows Festival Of Fireworks
Over the last few weeks the staff and children at Stoneygate School, in Great Glen, have been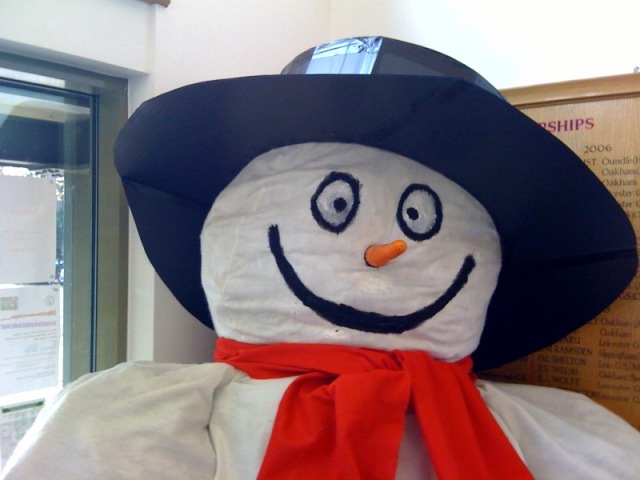 busy creating a giant snowman. It has been made to sit proudly on the giant bonfire at the Rainbows Festival of Fireworks.
The shell of the snowman was made out of fabric, which was then stuffed with two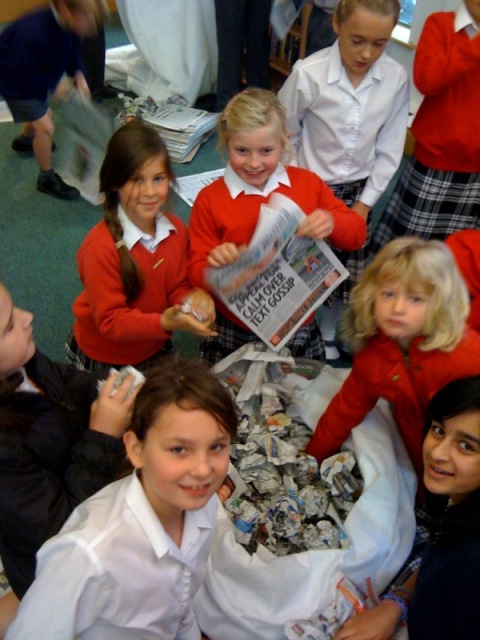 hundred old copies of the Leicester Mercury! Mr. Palmer, who organised the creation of the snowman said, 'The children really enjoyed making the 'guy'. There is chaos for a while, as we stuff newspaper into the shell, but then it begins to take shape. He has been sitting in the foyer at the school for the last week and I think some of the children will miss him when he goes!
Stoneygate School has a long association with the Rainbows Festival of Fireworks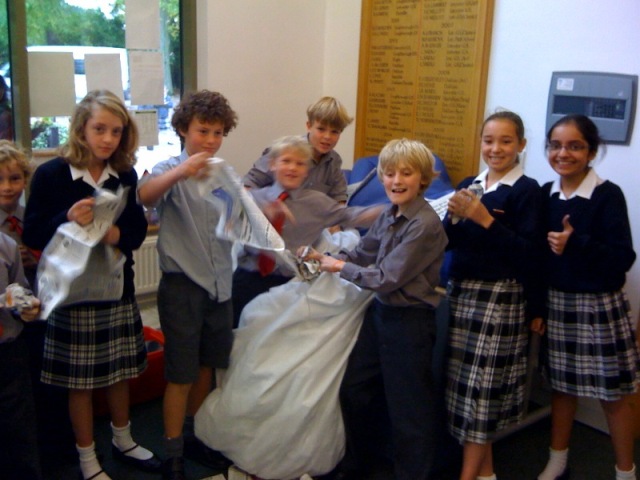 and in the past they have made several other giant characters. A pupil, Olivia Hazelton, said, 'Last year we made a giant phoenix and before that it was a red dragon, an alien, a skeleton, a Guy Fawkes, a rocket and a serpent'.
The competition to name the dragon was won by Amy Facer. She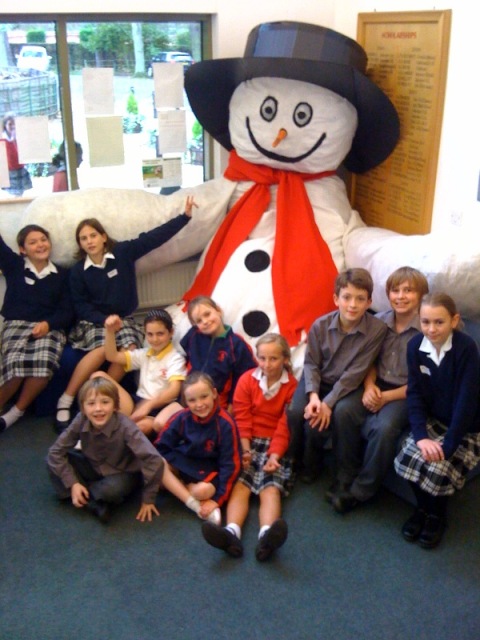 chose 'The BFS (The Big Friendly Snowman)'. Amy said, ' I thought of the famous Roald Dahl book The Big Friendly Giant and as the snowman is big and has a friendly face I thought the name would be perfect.'
Amy and all the children who were runners-up in the naming competition, will have the honour of standing on the Leicester Sound stage, in front of thousands of people, to press the magic button that lights the bonfire.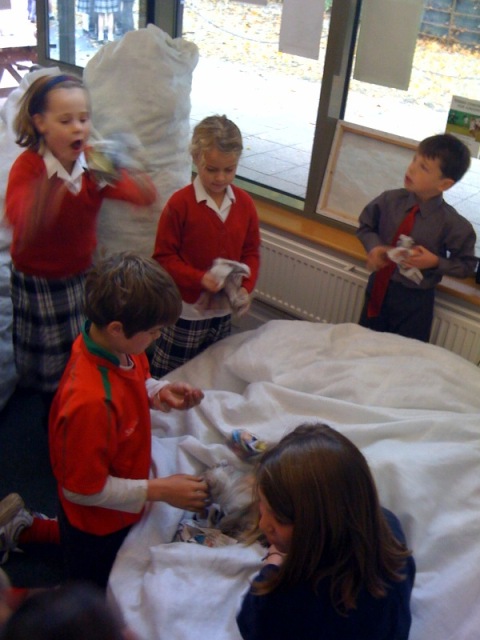 Amelia Ellis said, 'I went to the event last year at it was great fun. I was very proud to show off our giant guy to the huge crowd'.
The Rainbows Festival of Fireworks has become the biggest firework event in the south of the city. Over the last few years it has attracted thousands of people and has raised thousands of pounds for the charity.