The Phoenix Rises (Again!)
Over the last few weeks the staff and children have been busy creating a giant phoenix. It is around twenty feet tall, with a giant wingspan. It has been made to sit proudly on the giant bonfire at the Rainbows Festival of Fireworks, this coming Saturday (7th November).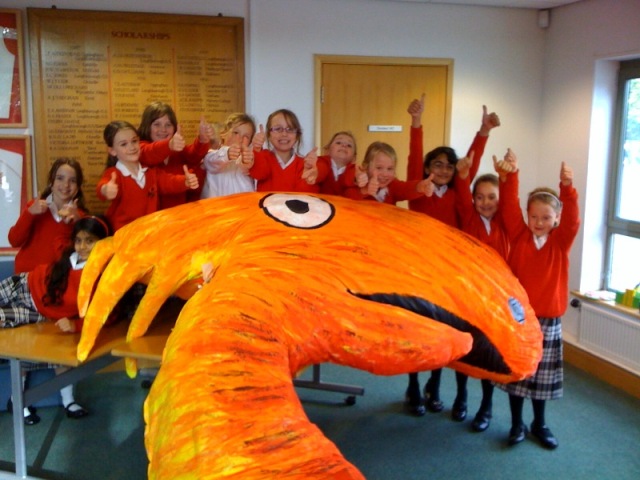 The design for the phoenix was chosen after a competition within the school. The winners were Daniel Timmerman (age 10), Kirat Aulakh (age 9) and George Morgan-Wood (age 9).
The shell of the phoenix was made out of fabric, which was then stuffed with two hundred old copies of the Leicester Mercury! Daniel Timmerman said, 'It is always great fun scrunching up the newspaper and stuffing it inside. It felt like the phoenix was coming alive as it got bigger and bigger.' Amelia Ellis (age 10) said, 'The wings are made of old windsurfing masts and sails, so this gives you an idea of how big the phoenix is.'
The school has a long association with the Rainbows Festival of Fireworks and in the past we have made several other giant characters. Kirat Aulakh said, 'Last year we made a giant red dragon and before that it was an alien, a skeleton, a Guy Fawkes, a rocket and a serpent.'
The competition to name the dragon was won by Amelia Ellis and Linden Jones (age 10). They chosen the amusing Filbert the Phoenix, inspired by local hero Filbert Fox!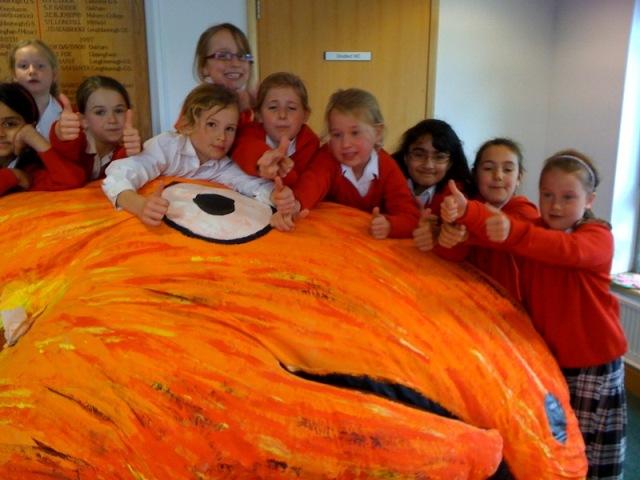 All the children mentioned will have the honour of standing on the Leicester Sound stage, in front of thousands of people, to press the magic button that lights the bonfire.
Linden Jones said, 'This year we are having fire jets and fireworks during the bonfire lighting, so it should be quite impressive.'
Mr. Palmer would like to thanks all the children for all their enthusiastic help with the phoenix and Mrs. Jakeman for her hard work with the sewing machine at the start of the process.
The Rainbows Festival of Fireworks has become the biggest firework event in the south of the city. Over the last few years it has attracted thousands of people and has raised thousands of pounds for the charity.
As well as the giant bonfire and mini display (which will take place at 7:30pm) there are two main displays (one at 7:00pm and one at 8:30pm). In addition, there is a large funfair, music and entertainment from Leicester Sound and food and drink outlets.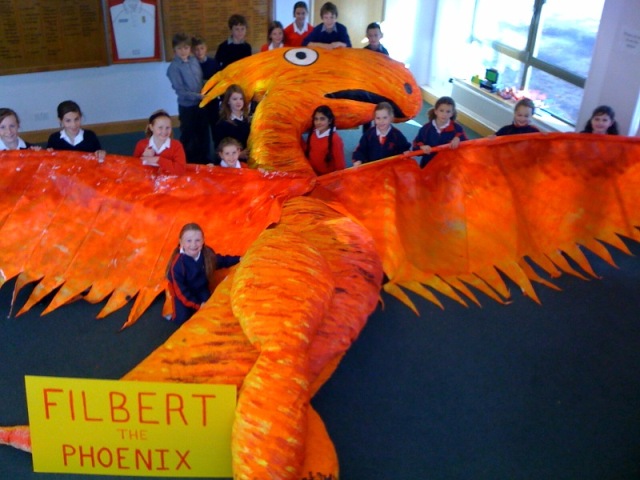 See all the pictures in the Phoenix Album in our Galleries.