Computer Science and ICT
Computer Science and ICT are taught at all levels at Stoneygate, starting with basic mouse control and typing skills.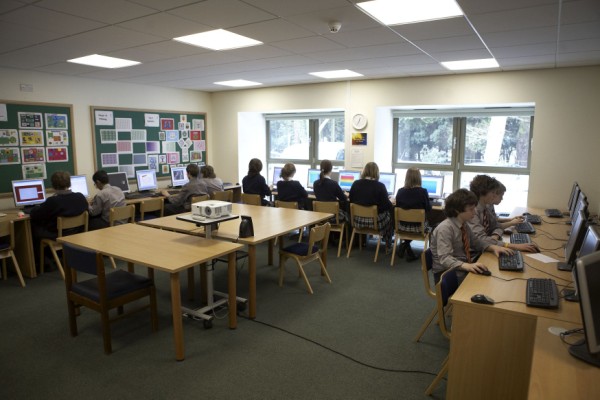 At all levels children are made aware of Internet security issues and all computer use is supervised by a member of staff. Use of IT is encouraged throughout the curriculum, for research purposes and for presentation of work.
As they progress through the school, more complex tasks are undertaken culminating in years 7 and 8 with projects entirely centred on ICT skills.
All classrooms have their own PC, used by staff for subject research and illustrative purposes, as well as for the practical day to day access to the school database.
There is a pool of 20 tablets which are used by classes on a booking system.
Pre-Prep
In Reception, children visit the main ICT Room once per week, where they have the opportunity to practice basic mouse control and elementary typing exercises. They also have the option of using the classroom computer as an extension exercise when opportunity arises. Projects generally centre around drawing programs where the children may produce seasonal greeting cards, or other exercises themed around whatever they are studying in class.
Years 1 and 2 continue this development, increasing the difficulty step-by-step, and giving the children plenty of opportunity to practise the hand-eye coordination that will be required as they progress through the school.
Prep School
Year 3
As the children enter the Prep School in Year 3, their skill levels on the computer are already progressing well, with noticeable improvements year on year as the ICT programme has advanced. They begin to use word processing software, and are introduced to various concepts such as fonts, styles, coloured text and word substitution, as well as the ability to include graphics - clip-art and pictures - into their documents. They also follow a short course in touch typing using online programme BBC Dance Mat.
Later on, year 3 are introduced to the concept of visual programming using the versatile software Scratch.
They complete their year with an introduction to PowerPoint and have the opportunity to present their slideshows to an audience.
Year 4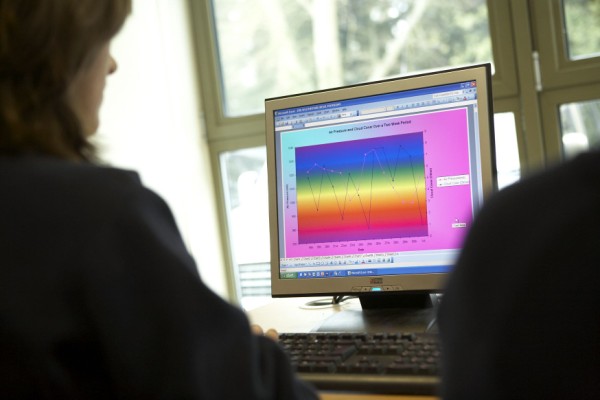 In Year 4 each child is given their own account on the school network where they learn to name, save and retrieve their work.
The word processing skills learnt in year 3 are practiced and further advanced, with more complex WP tasks being undertaken.
They have an opportunity in year 4 to turn videos and photos into movies (using Windows Live Movie Maker) based on their interests and hobbies and this always proves to be a popular topic.
The pupils' visual programming skills are developed further – they are set the task of designing a simple toy which has sensors and outputs and then create an on-screen prototype of their toy using the Scratch software. They then pitch their idea to a Dragon's Den-style panel.
At all times, pupils are taught the importance of learning to type accurately and quickly, and are encouraged to use on-line tuition programs to help them achieve this.
Year 5
At the beginning of the year the children are introduced to the field of graphic design. In groups they are given the task of designing their dream playground and learn to work with graphical shapes and colour as well as selecting and inserting visual images to illustrate their design solutions that have a high visual impact. They present their final design brief to an audience using PowerPoint.
Pupils are introduced to the use spreadsheets with particular emphasis on their possible application in the real world and in their own school work.
The science of cryptography is discussed with particular reference to its significance in secure computing and the children learn about the importance of passwords and the principles of password protection.
The ability to touch-type is further emphasised with lessons being devoted to an on-line improvement program, and children are encouraged to practice at every opportunity.
Year 6
As children increase their activities in cyberspace, with many having access to accounts on social networking websites, mobile phones and on-line gaming, the importance of e-safety is given increased prominence, with lessons being devoted entirely to the topic.
Pupils are shown how ICT can be used to develop their learning in other subjects such as geography. They produce a multi-media presentation on a natural hazard, where children learn to gather data, organise it and turn it into informative and vivid visual and aural presentations, which include animations, sound and video. They also use spreadsheets to organise primary data collected in geography fieldwork and learn how to create tables and graphs.
Year 6 continue to improve their visual programming skills and create their own arcade style game using Scratch.
They also have an opportunity to become website designers – they find out what a website actually is, explore and review different websites and then choose their own theme to plan and build their own mock website.
Year 7
In year 7, pupils develop their desktop publishing skills to design a charity leaflet using Microsoft Publisher.
Pupils are introduced to the software Flowol 4 which allows them to develop logical reasoning and problem solving talents, develop programming skills and explore the world of automatic, autonomous systems and robots.
They continue to combine ICT with Geography by completing a fieldwork project using advanced word processing skills and spreadsheets to organise, analyse and store their data in tabular form.
Building on the pupils' year on year progress in visual programming they are set the challenge of designing their own educational game using their own creative skills and Scratch, with some truly amazing results.
Year 8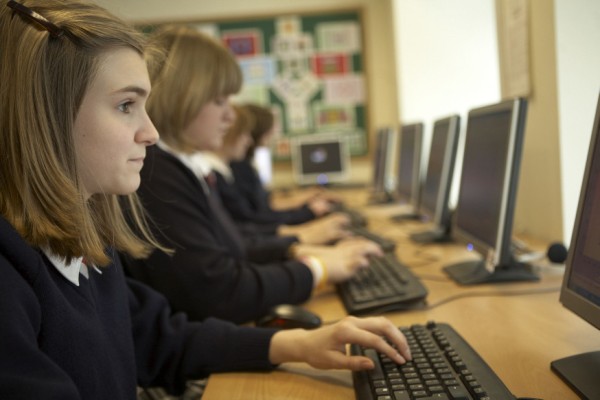 By the time the children reach year 8, many of them are proficient typists, and are able to use word processing, presentation and spreadsheet software with ease. ICT is incorporated in many subject areas as an important aid to learning.
Pupils continue to use the software Flowol 4 which allows them to further develop logical reasoning and problem solving talents, develop programming skills and explore the world of automatic, autonomous systems and robots.
Each year, a very experienced and highly successful film director visits the school for one week to teach the year 8 pupils how to make films, from the planning stage, to filming and finally the editing stage. In preparation the pupils follow an introductory course in film editing, using Adobe Premier Elements to produce a Movie Trailer using short video clips.
Pupils follow a short course in HTML coding to design a homepage for a website.
As a requirement of the Common Entrance examination, pupils complete a Geography project using a wide range of ICT skills. Some mature and informative work has resulted from this combination in recent years, and the school has received many positive comments from senior schools which use the projects as part of the children's portfolio of work for entrance purposes.