Soccer at Stoneygate
Soccer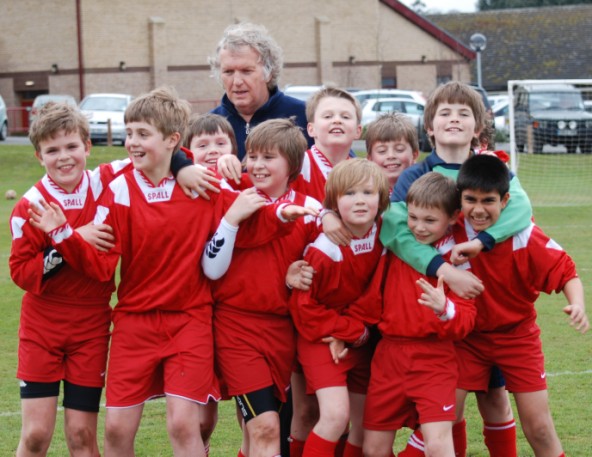 Basic soccer skills are introduced to PE lessons from as early on as the reception classes. Here ball skills sessions are combine with fitness and agility training, together with teaching of the basic rules and tactics.
Soccer is played as a sport in the Spring term at Stoneygate on two afternoons per week, (Tuesday and Thursday), in the Junior Section up to and including Year 4, and on three afternoons (Monday, Wednesday and Friday) from Year 5 to Year 8 inclusive.
Boys of Year 3 and 4 take part in 7-a-side matches against other schools, where opposition teams are carefully selected according to their skill levels and age groups. In both years we normally field A and B teams in order to give each child a chance to play organised team Soccer.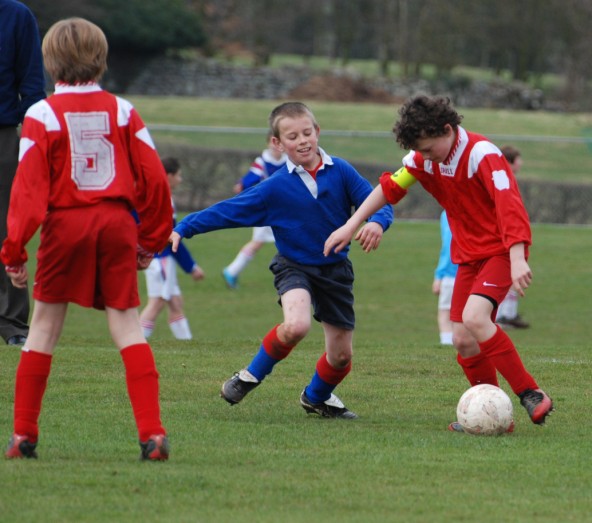 The Colts A, B and C teams are made up of a combination of boys in Years 5 and 6. Every opportunity is given to each boy to prove himself as a player, and he is then selected for one of the above teams. Throughout the term each player is carefully monitored to see if he is placed in the right team for his ability and whether he should be moved up or down to fit his standard of soccer. The matches vary from 5-a-side games on the school Astro turf pitches, through 6,7,8 and 9-a-side, all the way up to full 11-a-side fixtures.
Similarly, the boys of Years 7 and 8 are selected according to their playing ability into the 1st and 2nd X1 teams. Once again, there is ample mobility between the teams as we give each boy the chance to prove himself. Children have been known to play for the Colts C team, but then to develop sufficiently to play for the senior 1st team.
It is often the case that on Wednesdays every boy in the school from Years 5 to 8 is representing the school in a competitive fixture. Sport for all is a key element in our overall philosophy.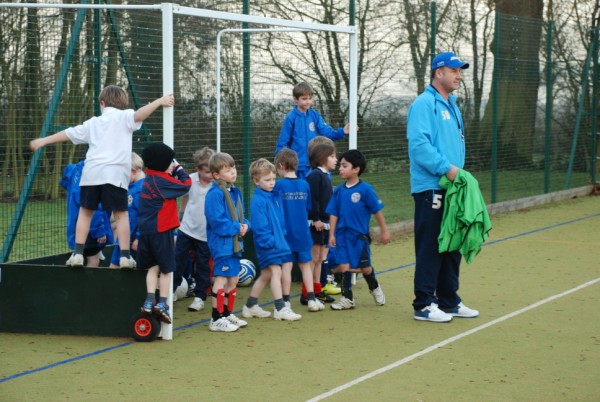 The school is committed to safeguarding and, as such, practices take place in the safe environment of the school grass and Astro pitches or, occasionally, at 'Goals' Soccer Centre. Home matches are played at the school site.
The 'Muzzy Izzet and Steve Walsh Soccer School' has a base at the school. The children, from Year 1 upwards can attend their after-school coaching club and they take coaching sessions with the children in the senior school on a regular basis. Muzzy and his team also take, in the Autumn and Spring Terms, children in Reception, Year 1 and Year 2 for some soccer coaching sessions.
Colours may be awarded to boys who show commitment, ability and team spirit at Colts and 1st team levels.
At Stoneygate we aim to instill in players a love of the game at an early age, and to give a sound foundation of skills for their future progress.
Match reports for the current Soccer season
Click on the icon for the appropriate match report: